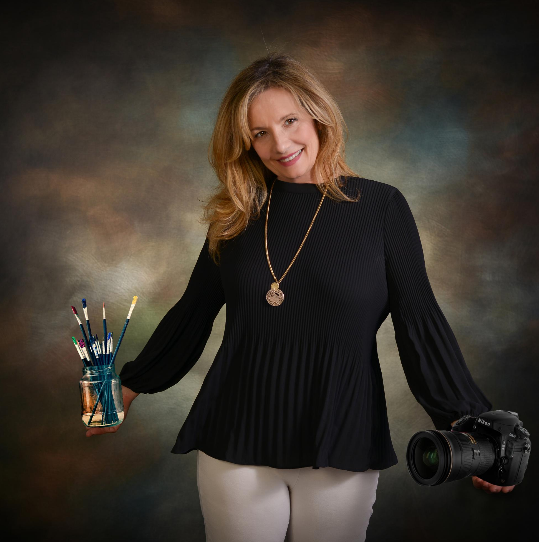 Stavra's work is a combination of art and photography.
She is an award winning photographer and her work has been in over 22 photography exhibits on the East coast of which she has won 14 awards.
"I have always loved imagery and am fascinated by paintings. My father was a painter and just being around him and his work has given me so much. I began combining my artistic creativity with my photography to create one of a kind breathtaking heirloom portraits of families, couples and children."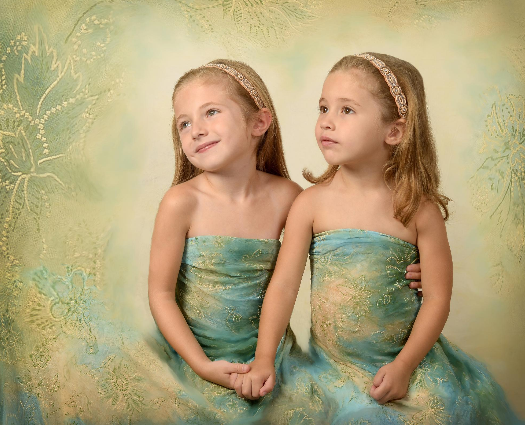 iI have always loved color and used color to create artistic portraits of families and children.
This portrait of sisters is a combination of color, muted material wrapping and painted edging to complete the finished artwork.